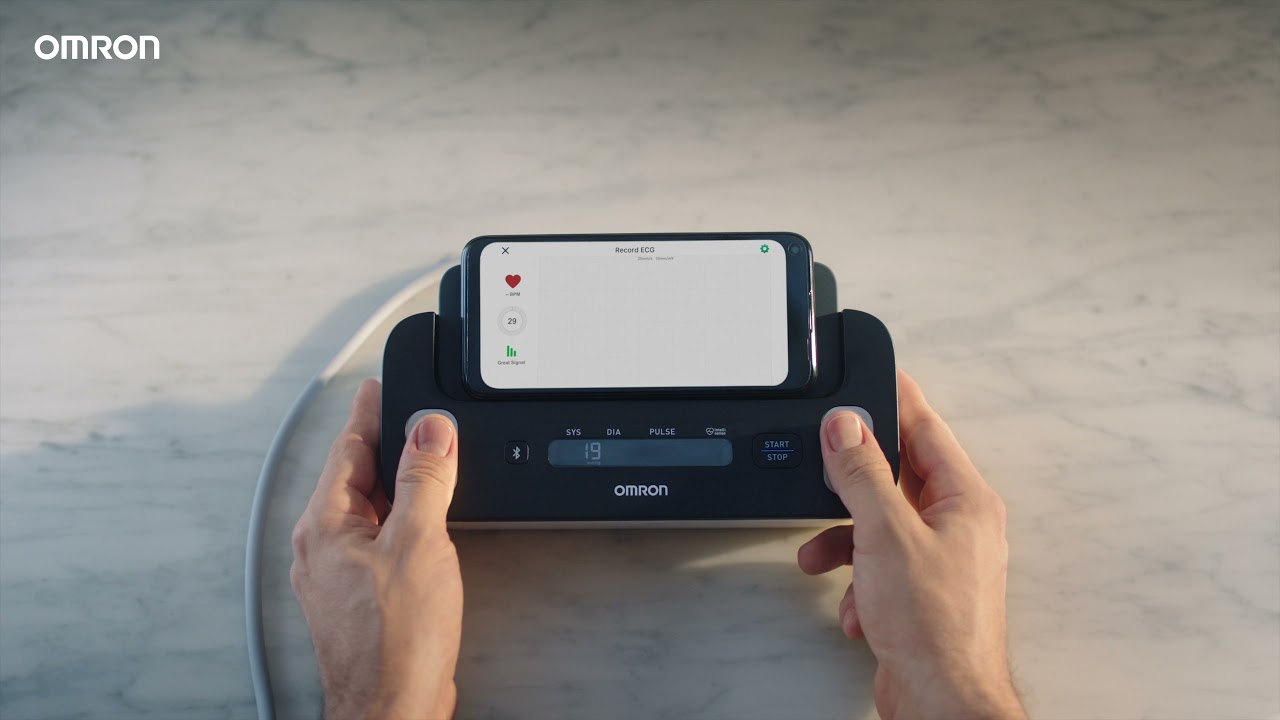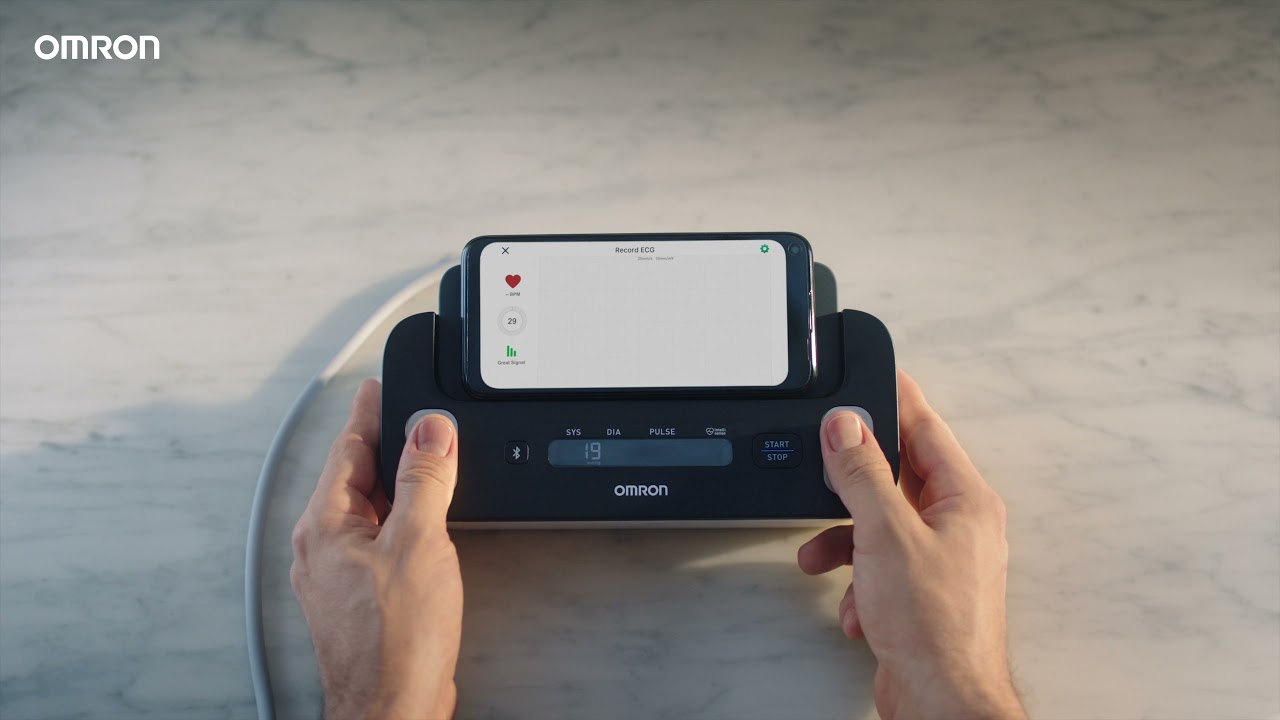 Complete
HEM-7530T-E3
Blood Pressure Monitor and Electrocardiogram
5 Year Warranty*
The OMRON Complete is an accurate and easy blood pressure monitor with ECG recording. This monitor records measurements and tracks data.
The clinically validated OMRON Complete is a 2-in-1 smart home blood pressure monitor and ECG that gives you easy, instant and accurate results. Easily take two critical measurement in one go, for hassle-free heart monitoring from the comfort of home. Quickly screen for a range of heart conditions at once, including: Heart rhythm irregularities, such as AFib, tachycardia, bradycardia as well as hypertension. Receive clear and easy to understand results in the OMRON connect, a free app that seamlessly stores your results and can securely share them with your doctor.
* From the date of purchase. Applicable to OMRON blood pressure monitors purchased after June 1, 2023, excluding Nightview, HeartGuide, HEM-907, HBP-1120, HBP-1320, and HEM-9210T.
For OMRON blood pressure monitors purchased before June 2023, the warranty period is three years from the date of purchase.
Product benefits
Instant and clear ECG result that tells you if AFib, tachycardia or bradycardia have been detected.
Display for blood pressure readings, pulse and indicators such as cuff wrap.
Seamlessly sync your results to the OMRON connect app so you can track your health and easily share with your doctor.
About 1 in 4 middle-aged adults will develop atrial fibrillation (AFib), a common heart condition that can lead to stroke if left unchecked.
AFib is associated with a 5x greater risk of stroke and heart failure, so it's important to detect and begin treatment early.
What Healthcare Professionals say...
Stroke is a public health concern and addressing risk factors such as hypertension (HTN) and atrial fibrillation (AF) is important in helping to reduce strokes in Wales. The Omron Complete device with the Omron Connect App is innovative in measuring HTN, checking for AF and keeping a record of these results, which can be shown to GP and/or researchers. The use of this innovative technology is a step forward in helping to monitor and reduce risk factors and stroke respectively here in Wales.
"I have been using the OMRON device for the past four weeks. It provides accurate data that helps to support me psychologically. The heart rate monitor, blood pressure readings and ECG readings give real peace of mind. During this time I have had two AF (possible) readings. I was able to do repeat readings until I returned to normal rhythm. The machine is easy to use - idiot proof! Records are stored in my mobile phone and are easily accessible for scrutiny by the GP/consultant."
"The Omron Complete device has been a game changer in undertaking health checks at our COVID Crisis Rescue Foundation Vaxi Taxi vaccination and health check pop ups across London. The devices are easy to use and allow quick and clear identification of atrial fibrillation."
"With high blood pressure (BP) and atrial fibrillation (AF) identified as the two biggest risk factors for stroke and heart disease, I believe that the combination of using one device to simultaneously measure BP and AF can only be a good thing from an identification and early detection perspective. With the number of people accessing regular clinical care significantly reduced as a result of the pandemic, making every contact count is of major importance. Having both BP and AF measured simultaneously using the Omron Complete device, can only increase the number of people that will get to know their numbers and make people aware of their risk of stroke and heart disease."
Specifications
Device type

Electrocardiogram

Cuff type

Easy Cuff 22–42 cm

Memory

90 Readings

Cuff wrap guide

Yes

Averaging Function

Yes

Irregular heartbeat detection

Yes

Body Movement Detection

Yes

Validation

Clinical Validation

Intellisense Technology

Yes

Consumer or Professional

Consumer

Storage case included

Yes

Connected

Yes

Compatible mobile app

Compatible with Omron connect app

Weight (kg)

0.55

What's in the box

1x Complete 2-in-1 blood pressure monitor and ECG with 22 – 42 cm Easy cuff,4 x AA batteries,instruction manual,storage case

Item dimensions (mm)

232 x 123 x 98
What's in the box
1x Complete 2-in-1 blood pressure monitor and ECG with 22 – 42 cm Easy cuff
4 x AA batteries
instruction manual
storage case
Compatibility
To see a list of smartphones tested with OMRON connect, please click here.


Shipping and returns
Shipping information
Standard delivery in 2 - 5 business days at €5.95 per order. Free delivery for orders above €20.
Return information